Life, sometimes for the best or sometimes for the worst, can easily fly by. That was definitely true for the summer when there seemed to be an endless amount of time for family time. But now with kids' homework, sports practices, and the dishes all piling up, it's easy to feel as if there's not enough time for those little shared moments. That's one of the reasons we love family nights. It gives us a chance every week to come together for a little bit of quality family time. Not sure what to do on your family night? Check out our recommendations for two of our favorite kinds of family nights: Movie Marathons and Board Game Galore!
Movie Marathons
A night at the movies is always fun - especially in a city like Kigali. The cinema culture in Kigali ranges from independent cinemas to big blockbuster hits, so you will definitely find something the whole family will enjoy. You won't have to empty your wallet to experience the creativity and glamour of the movies in Kigali either. Check out these great deals below!
Century Cinema offers all types of films, even ones in 5D! Tickets range between 3,000-5,000 RWF and each Tuesday there is a student discount!
Cine 7 shows mostly independent films both in French and English (Watching a film in a language that you're learning is an easy way to practice listening comprehension)! Tickets are 2,000 RWF for adults and only 1,000 RWF for kids!
Goethe Institut is another great opportunity to learn or practice German through their German film screenings. Films touch upon social and human rights issues, and can lead to deep discussions and an educational experience for the whole family! Film screenings happen each Tuesday. Click here to see the events schedule!
Planet Cinema shows movies every weekend and tickets are only 1,500 RWF per person!
CineStar Cinema is perfect for a big family. Group tickets for at least four people are 1,000 RWF during the week and 1,500 on weekends!


Board Games Galore!
Want to take board game night out of the house? Follow Kigali Board Games Meet Up on Facebook for their next event! They are a group of board game lovers who meet up regularly at different places around Kigali to share some fun together!
We all know how kids can get tired of certain toys so quickly; sometimes it feels like you haven't even finished the game before they are ready for something else. In case that feeling of boredom has struck, check out these easy and fast DIY board games! They can all be made with supplies that you probably already have on hand!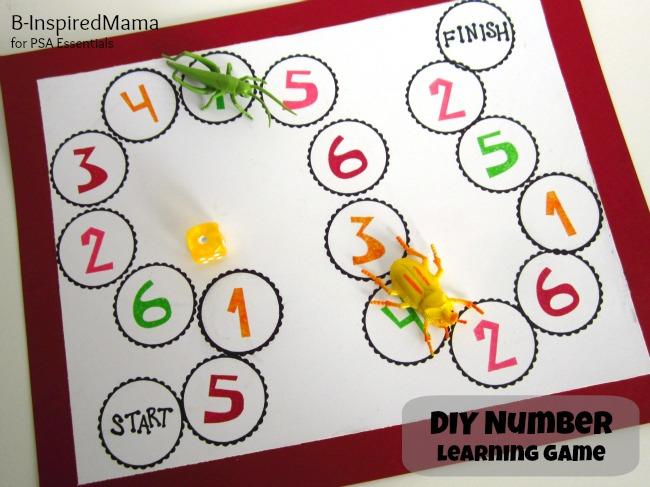 Checkers- Make this simple checkers board with a little fabric or paper, paint, and recycled caps! Check out the full instructions here.
Family Board Game- We LOVE this idea! A family themed board game, how perfect for family night! :)
Create your own board game route on a large piece of poster board, and decorate it with family photos! Then create the questions such as "What's Mom's favorite food?" or "Where did we go on vacation last year?" Maybe have each family member think of 10 questions to add to the question bank. Then for each question someone get rights, they get to move forward a space! Check out what this family did here!
Snakes and Ladders- String, poster board, and popsicle sticks are all you need. Check out the directions here!
Numbers Game- This simple game is perfect for kids who are practicing their numbers! Check out the directions here!
Memory Game- This is the easiest one to create! Just print out doubles of any type of photo (maybe family photos?!) and you are good to go! Check out the directions here!
Do you have other fun family night traditions? Comment below or share with us on instagram or facebook @kigalimomsanddads!